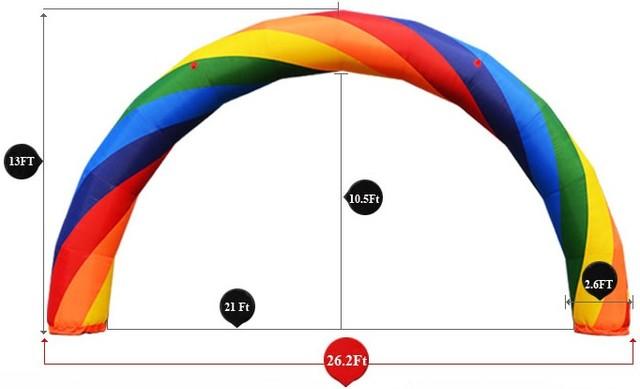 Arch w/Blower per day




$99.99

Please call to reserve this item.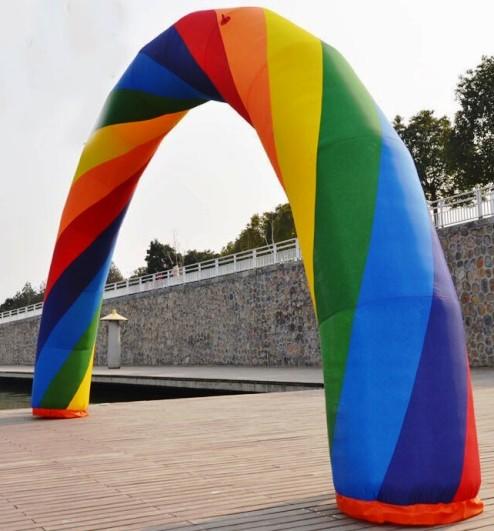 Rainbow Arch 26' widex13' tall ovrall, inside 10.5'x21'
Instructions:
1. Open the packaging, spread the arch, at the front of arch, fasten the rope at the two rope buckles respectively same as the back two rope buckles.
2. Put the sandbags into the bottom of arch.
3. Adjust position, put the blower at the air inlet.
4. Please pay attention to weather changes. If the wind scale more than Level 6 (25mph), Please don't blow arch.
5. In the process, only if the pedestrian accidentally knocked off the power to make arch down, as long as to plug the power supply, the arch can stand up again.