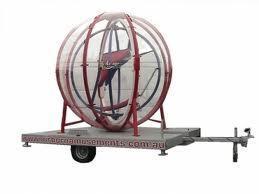 Space Ball d (2 - hour rate)




$499.99

Please call to reserve this item.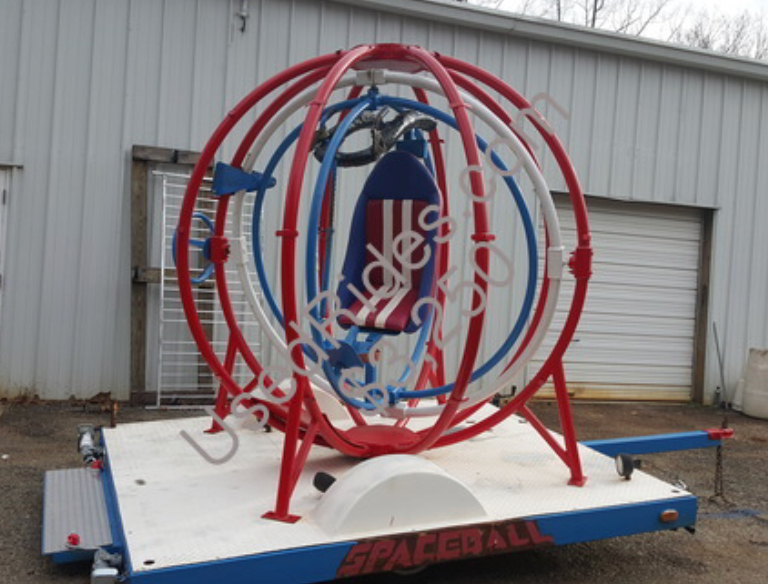 This gives you a feeling of being in space. Designd for NASA. $499.99 first 2 hours then $99.00 per hour thereafter. Comes with an attendant. Delivery additional. Ages 10 through adult up to 200 pounds. Trailer Size 93" wide x 108" high x 176" long
DELIVERY ONLY.
What does it feel like in space?
Our Spaceball Human Gyroscope is a real thrill seeking ride that will leave you and your guests wanting more. Originally developed for NASA training, the Spaceball is an anti-gravity centrifugal force ride that's great for all ages. Feel what astronauts used for space flight training! Once you're secured into the comfortable 'cockpit' seat, it's time to take off into the realm of complete weightlessness. Spins sideways, spins vertical, spins all around on three different axis's in this fun and exciting ride. Spaceball is manually operated by PARTY-N-JUMP staff to ensure optimal safety.
How It Works:
Our Spaceball Gyroscope is constructed of three steel rings that move independently inside one another. The rider is safely secured seated inside the innermost ring of the human gyroscope. Applying forces, the rider begins a wild upside-down, sideways and every-which-way ride as the human gyroscope rings spin on their three axis. Because the human gyroscope spins on three axis and the rider is at the center of rotation, riders do not get motion sickness. Experience the exhilarating simulation of feeling weightlessness in the roll and tumble of outer space !